The Need: Right now, a young guy on a first date at Starbucks is wondering how bad his coffee breath will be at the movie to follow. And a woman just asked them to "hold the onions" on her Whopper because she's got an interview right after lunch. Neither of these people - and the millions like them - likes carting around a noisy tin of expensive mints, but they need breath freshening, they need it to be easy, cheap and effective, and they need it now.
The Product: My patent-pending product is quite simple. It is a combination label and package. A single dissolving mint strip or a piece of mint gum is sandwiched between a self-adhesive label layer, and a clear, thin outer protective cover. The counterperson at a "quick serve restaurant" - Burger King or Starbucks, for example - simply removes one "BK Mint" or "StarMint" off a large roll of labels and applies the label to any food/beverage container or bag at the point of purchase. After eating or drinking, the consumer then simply peels back the outer plastic cover to access and eat the mint strip or gum.
The Benefits: This product will allow the consumer to conveniently leave the establishment with fresh breath and would cost them a mere few extra cents. The reseller now increases customer satisfaction, and has an additional marketing/promotion means while also generating significant additional cumulative revenue. And the mint or gum manufacturer now has massive new sales channels for their product in the rapidly-growing, 3-billion-dollar breath freshening market.
I am seeking to license this invention, or sell the idea outright.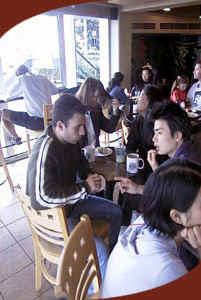 First date nightmare: coffee breath.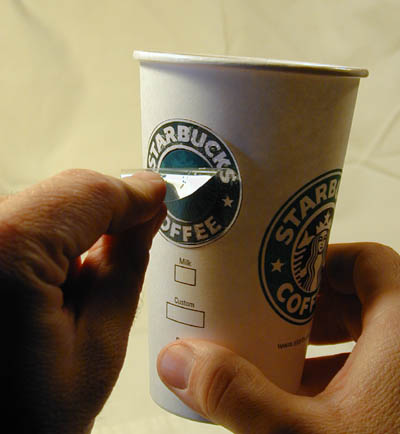 After eating or drinking, the consumer then simply peels back the outer plastic cover to access and eat the mint or gum. The outer protective cover and base label layer are fastened to one another at their peripheries with a mild adhesive, leaving the center section area free to contain the mint.

This product will appeal to casual and impulsive mint users, and to the many people who aren't in the habit of carrying around - or don't want to pay a few dollars for - a separate tin of mints. As such, it will not cannibalize current cafe mint sales.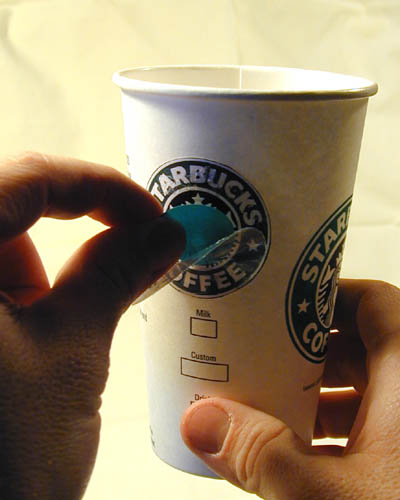 The relatively-new dissolving mints attack breath odor at its main source - the tongue. These mints have quickly become one of the hottest products in breath freshening (Listerine racked up $48 million in sales of their PocketPaks in just the first three month after introduction).

The Mint Label allows the consumer to conveniently leave an establishment with fresh breath and would cost almost nothing. Is it worth offending my coffee date or blowing a job interview for a few cents? Hardly.

Prototypes of this product have been demonstrated to numerous Starbucks cafe managers and partners, who all feel it is an idea of real merit. End user feedback has been incredibly positive.